| | |
| --- | --- |
| Posted on December 20, 2014 at 3:05 PM | |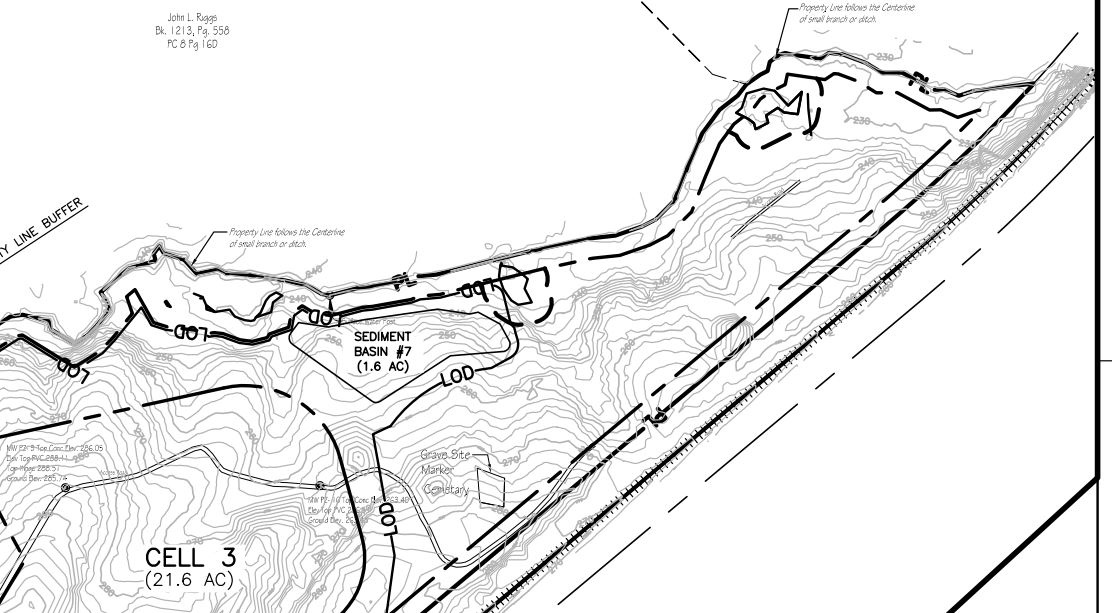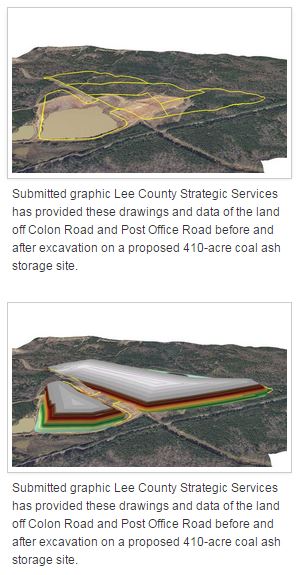 The picture above is from the permit from Charah Inc for  dumping coal ash in Sanford NC . If they don't actually dump straight on the graves there, it would still be part of the buffer of this toxic waste dump. The second pictures are from a presentation done by Don K. of the Lee Co. Stragegic Services . As you can see by the 1st picture there is a gravesite there .
We had Stacy McBryde who lives close to there and knew well the where abouts of this site , brought me around to see and take pictures of the area . We found 4 metal markers that day along with the tombstone of McKinley Johnson .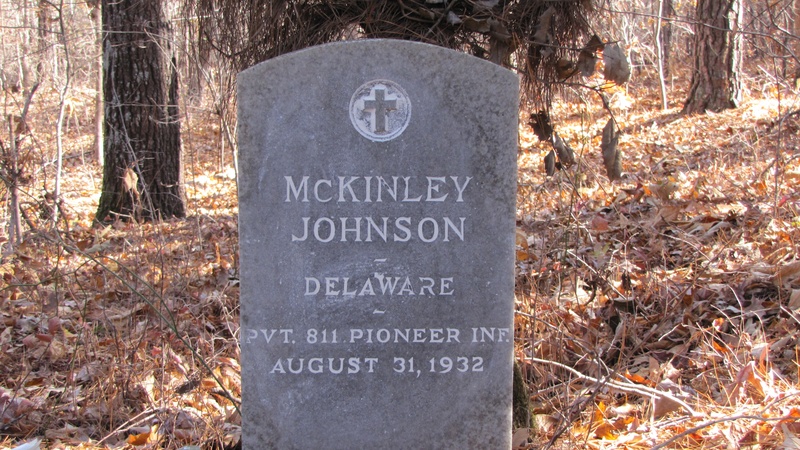 1st where is Zion Hill? We have just contacted the "cemetery census " to let them know this gravesite IS NOT listed here in Lee County ?http://cemeterycensus.com/nc/lee/index.htm

If you have heard of Zion Hill cemetery/church, Please contact us here. What we have so far THANKS so much to many people Stacy Mcbryde , Anne Mathis ,Sheila B. Beaudry , Nadia K. Orton of 'African American Cemeteries of Tidewater Virginia and North Carolina' and others we have found some very interesting things .
You can see part of our work here .
 https://www.facebook.com/EnvironmentaLEE/photos/o.126726900775531/1524735971134796/?type=1
So here is our story of the WWI soldier McKinley Johnson and the graveyard . #1 we have found now there might be many graves there, several markers were found. 
It is off of Colon Rd and post office rd Sanford , at a retired brickyard they want to turn into a Coal ash dump of 10's of millions of tons of coal ash waste. Also connected to this 400+ acres is one of the oldest black communities in Lee Co called Osgood .
Anne M and Nadia O . both did a lot of fast research and gave us this information.
from Nadia ..
"I think you should try contacting the Zion Hill UCC , located on Osgood Rd., 919-774-9628. (we checked NO LONGER THERE 
The reason why I mention this is that not only is it a local church, but this burial ground may have been the church's original cemetery. I'm not sure when the current church was built, or if the current site has always been the historic location of the church, but several death records note the cemetery's name as "Zion Hill Cemetery." I found McKinley Johnson's military headstone application, and it notes the cemetery as "Zion Hill." His mother, Maggie Palmer Johnson, received the headstone in 1932.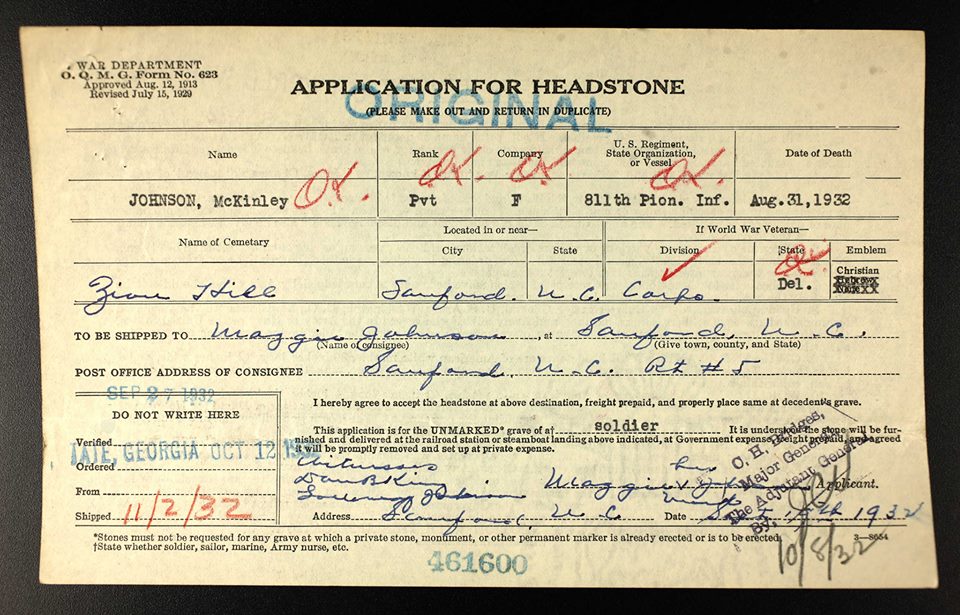 This sad picture of this marker actually helped in the search ...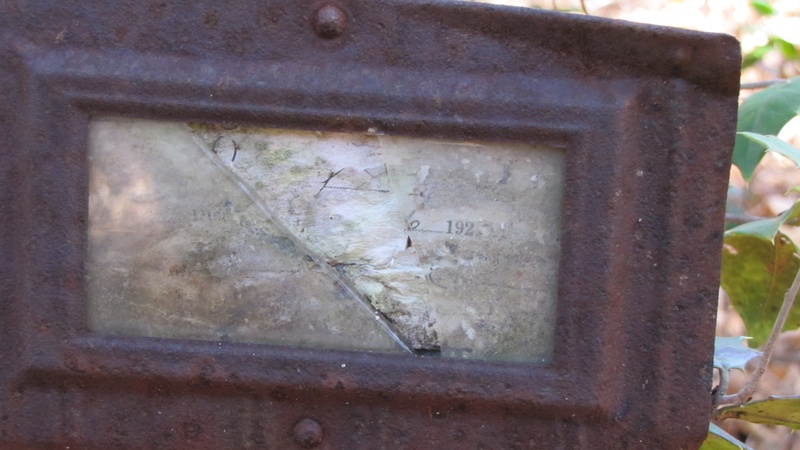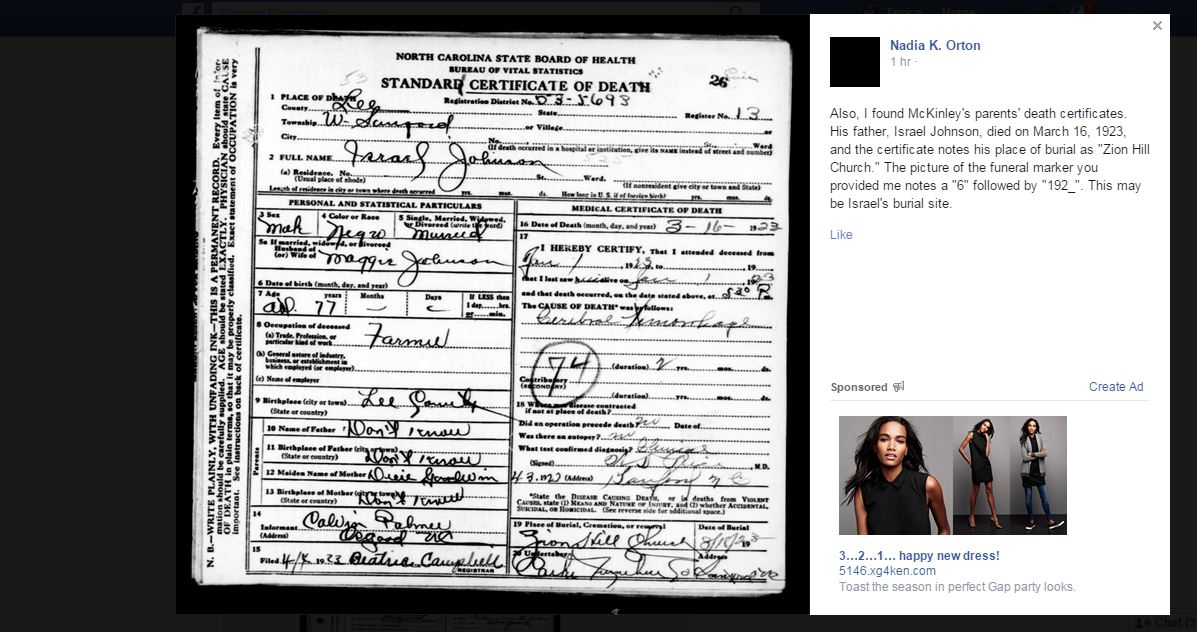 and this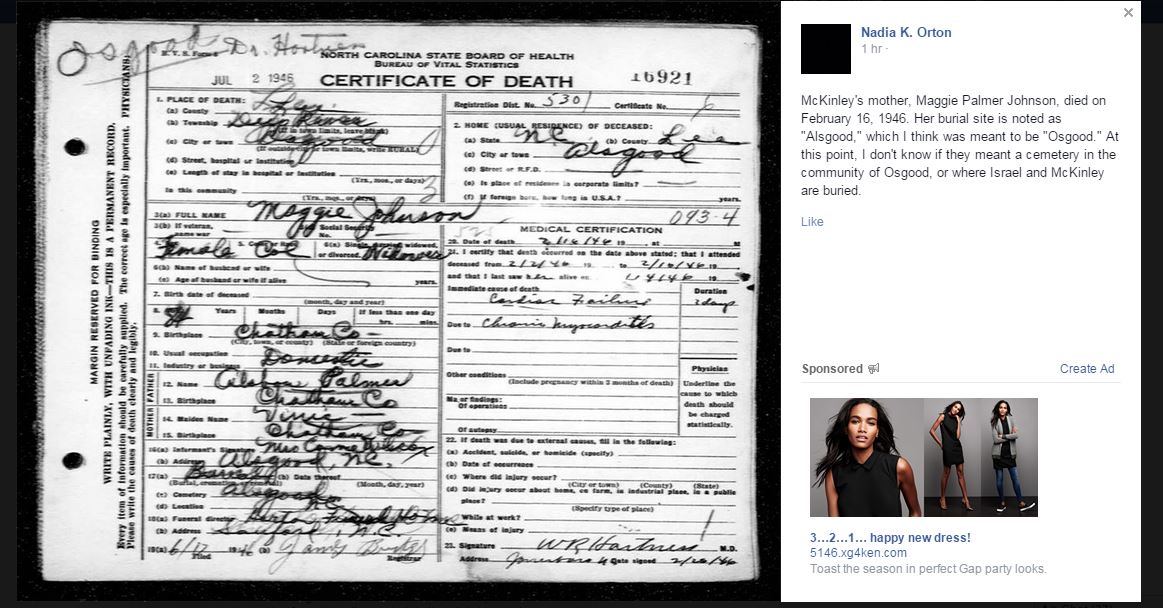 Now to add to this Anne was Looking in another direction and found this information ...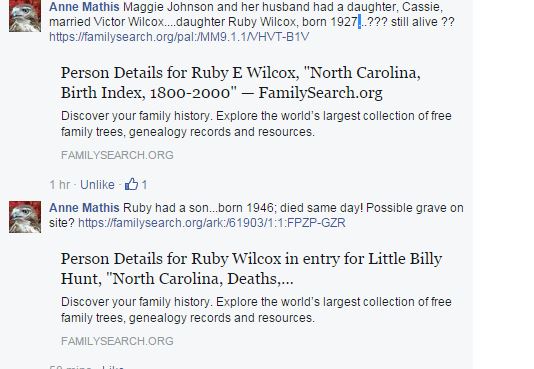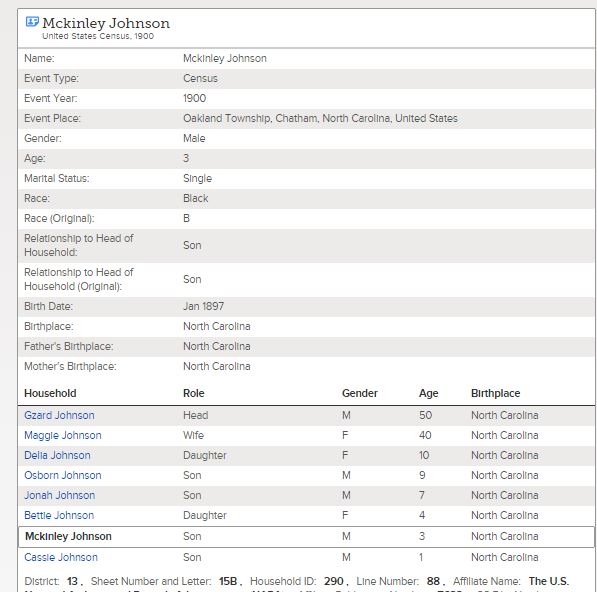 Check out how the names of family get missed spelled on these census .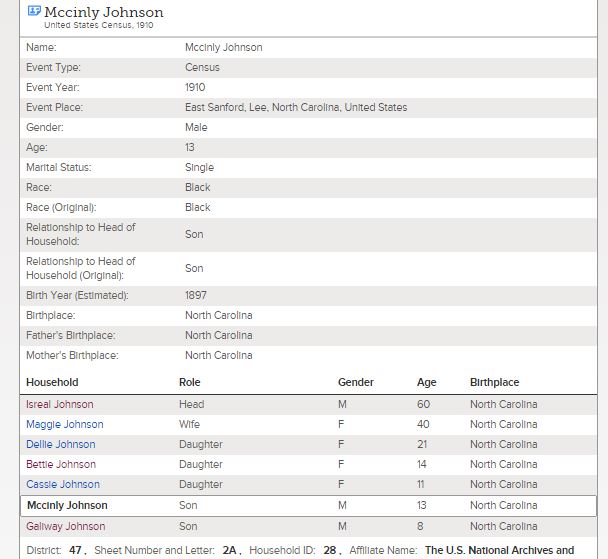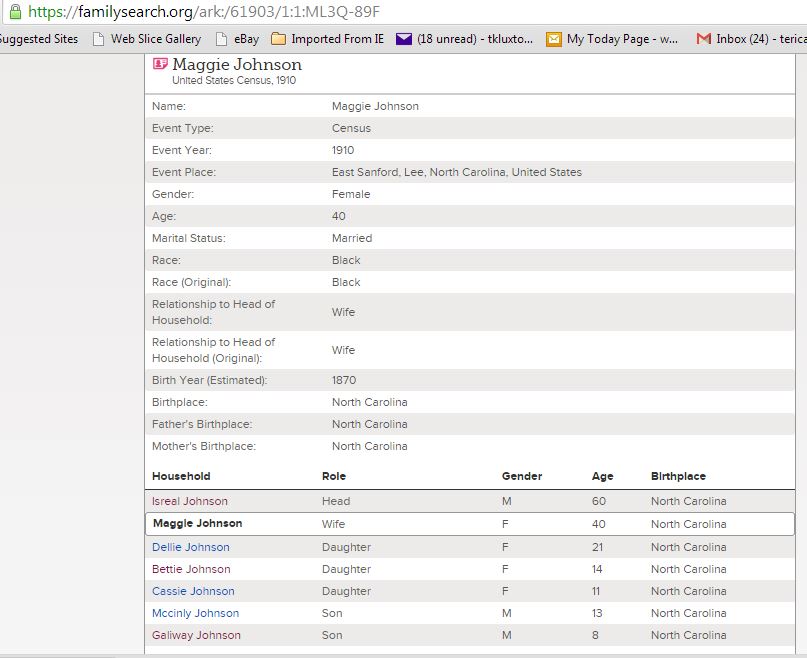 Here is more clues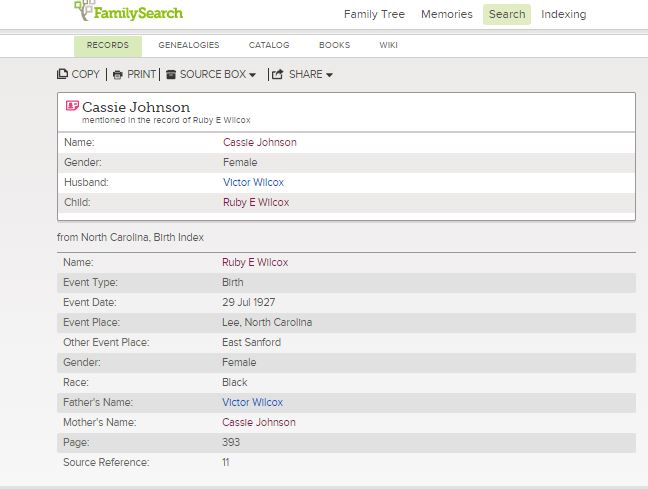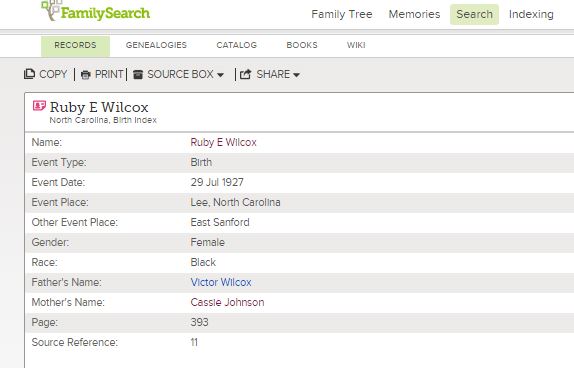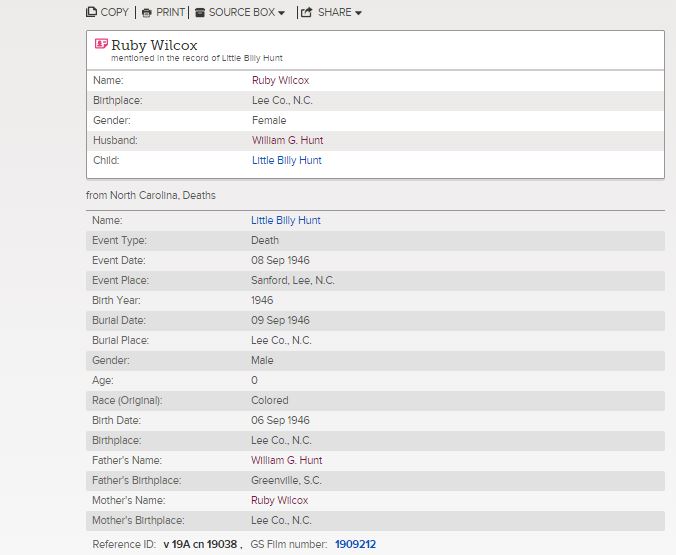 So there you have our story so far . Please help us find out more ?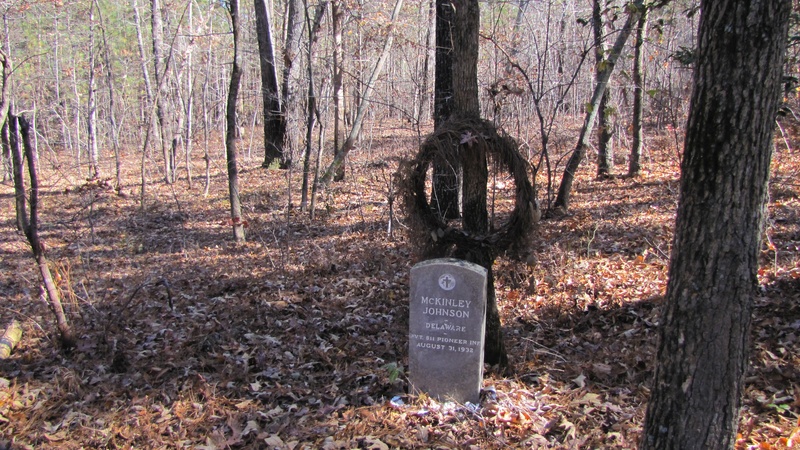 Let's help McKinley and the others continue to Rest In Peace . 
Categories: Gravesite story